Lifting Door Pulse Vacuum Autoclavee
Model: HA-BV
Sterilizing Volume: 250L-800L
Application:
HA-BV series pulsating vacuum sterilizer uses saturated steam as the sterilization medium, which would completely penetrate into the surface of the articles through pulsating vacuum, and all the microorganisms and their spores would be killed by it under high pressure. It is the most reliable and effective method in physical sterilization. Pulsating vacuum exhaust eliminates the influence of cold air on temperature, finally the sterilizing articles are dried by vacuum dehumidification combined with jacket.
HA-BV series pulsating vacuum sterilizer can be widely used in pharmaceutical, bioengineering, medical health, scientific research and other fields. It is applied to sterilizing the articles with high grade requirements, such as sterile clothes, medical cages, tools, instruments, rubber, liquid, medical dressing and so on.
Features of Horizontal Pressure Steam Sterilizer
◎ The Lifting door structure with removable-racks is motor chain driven with anli-pinch function, which guarantees more operation and installation space, is convenient for the loading and unloading for the articles.
◎ The two lifting doors are with pressure safety interlock, the liquid program is specially with temperature safety interlock. The two doors are interlocked.
© The inflation pressure drives the sealing ring to realize automatic sealing. The new high-quality high tear resistant silicone rubber circular hollow sealing ring has a special coating treatment on the surface, which is wear-resistant and smooth. It has better sealing effect and longer service life, with a service life of up to 1500 cycles.
◎ The main rectangular structure is with European ring type jacket with reinforcing ribs. The sealing groove is directly welded on the annular jacket at both ends (Gctingc structure).
◎ Control system: Siemens PLC and color touch screen, the whole process is automatically controlled by program, and the operating process status, temperature, pressure, time and other parameters are automatically displayed.
◎ Traceability system: it has a communication interface connected with the quality traceability system of the disinfection supply center, and provides a software communication protocol connected with the traceability system.
◎ It is equipped with sterilization procedures such as sterile clothes, tools and instruments, rubber, liquid, culture medium, waste and custom procedures, as well as BD test, vacuum leakage test and other test procedures.
◎ The process data is printed in real time through the built-in micro needle printer, and a paperless recorder is equipped.
◎ Intelligent maintenance system (optional): Equipped with remote monitoring and maintenance module, which can realize remote monitoring and remote software upgrading of equipment operation.
© Independent steam inlet design is optional for the customer, the steam would not pass through the jacket to avoid the pollution from the carton steel, and prevent the drying effected frm the jacket pressure drops.
◎ Pipeline system: stainless steel sanitary pipeline with clamp joints, are all welded by automatic pipe welder. German GEMUE angle seat valve, Taiwan Airtac solenoid valve, German SPECK direct-connected water ring vacuum pump.
◎ Water saving and noise reduction system (optional): Can reduce the circulating water consumption of vacuum pump by 30% and reduce the noise of vacuum pump.
◎ Automatic drain device (optional): Jacket automatic control drain device and inner chamber are equipped with automatic control drain device to automatically detect the temperature and pressure of jacket and inner chamber to drain automatically to ensure the saturation of steam.
◎ With automatic drainage temperature regulation system, drainage temperature W 55 °C. ◎ Air filter: the filtration accuracy is W 0.22 jxm, and the sterilization rate reaches 99.97%.
Main Parameters and Utilities:
| | | | |
| --- | --- | --- | --- |
| Designed Pressure of Inner Chamber | -0.1~0.3MPa | Opening Pressure for Inner Chamber's Safety Valve | 0.28MPa |
| Designed Pressure of Jacket | 0.3MPa | Opening Pressure for Jacket's Safety Valve | 0.28MPa |
| Designed Temperature | 150°C | Precision of Sterilization Temperature Control | 0~2°C |
| Maximum Working Temperature | 139°C | Temperature Uniformity | ±0.5°C |
| Maximum Working Pressure | 0.25MPa | Negative Pressure Pulsation Vacuum Amplitude and Times | Amplitude -80~0KPa, Times 1~99 |
| Vacuum Leakage Rale | ≤0.13KPa/min | Times of Pulses Across Pressure | Amplitude -80~80KPa, Times 1 |
| Ultimate Vacuum | -96KPa | Times of Positive Pressure Pulses | 1~3 |
SADA MEDICAL Quality Standards:
ISO 9001:2015 Quality Management Systems
EN ISO 13485:2016 Quality Management System - Medical Devices
CERTIFICATES:
SADA MEDICAL Workshop:
Video of SADA MEDICAL Horizontal Autoclaves:
Catalog, Brothures and User Manual Please refer below Link:

https://www.sadamedical.com/pages/catalog-download
Sada Medical is a professional supplier of steam autoclaves, low temperature plasma autoclaves, ethylene oxide sterilizers, we have exported to all over the world with affordable prices.

If you're interested in our products, please feel free to contact us by Below Contact Form, looking foward to hearing from you soon.
View full details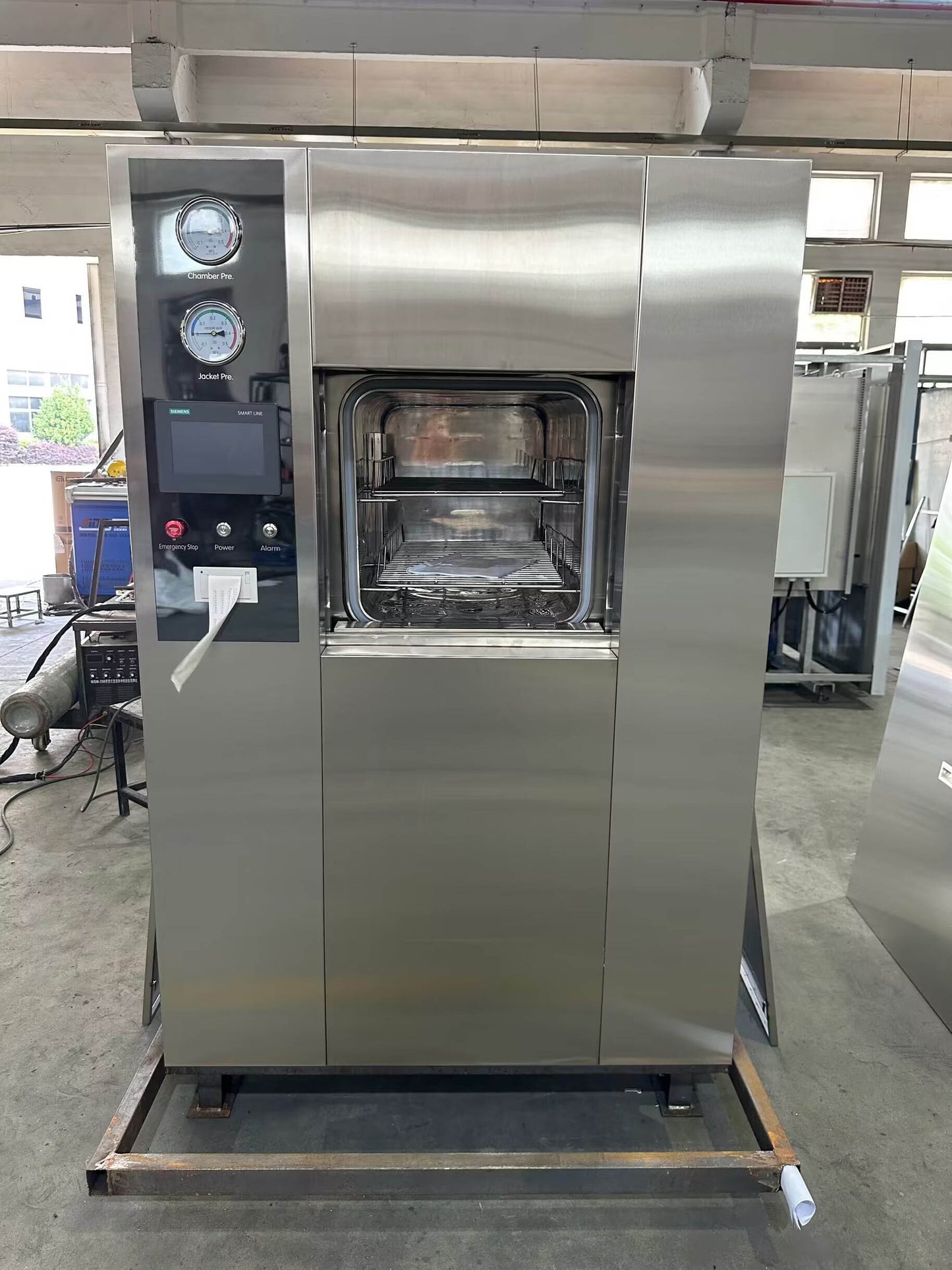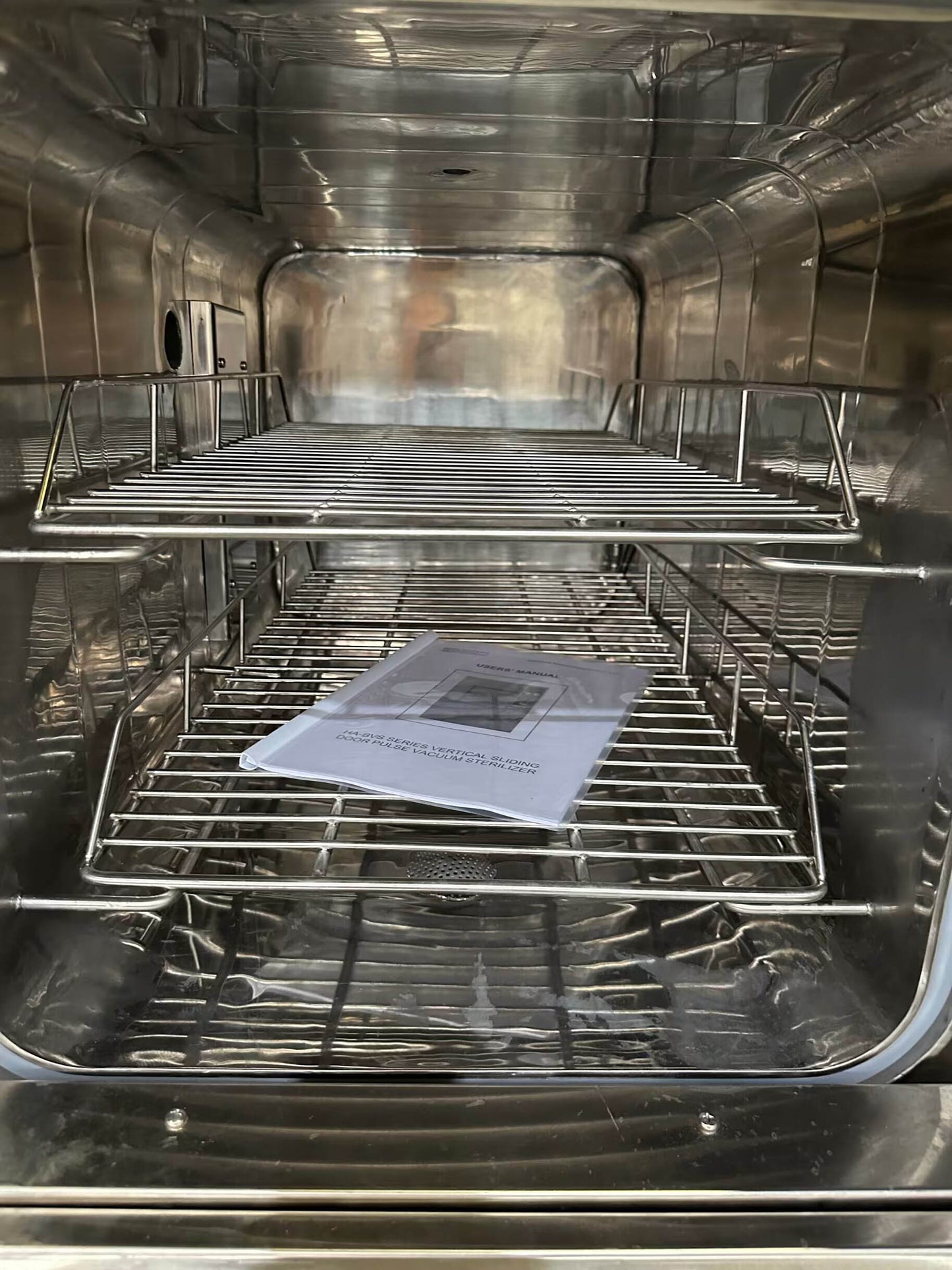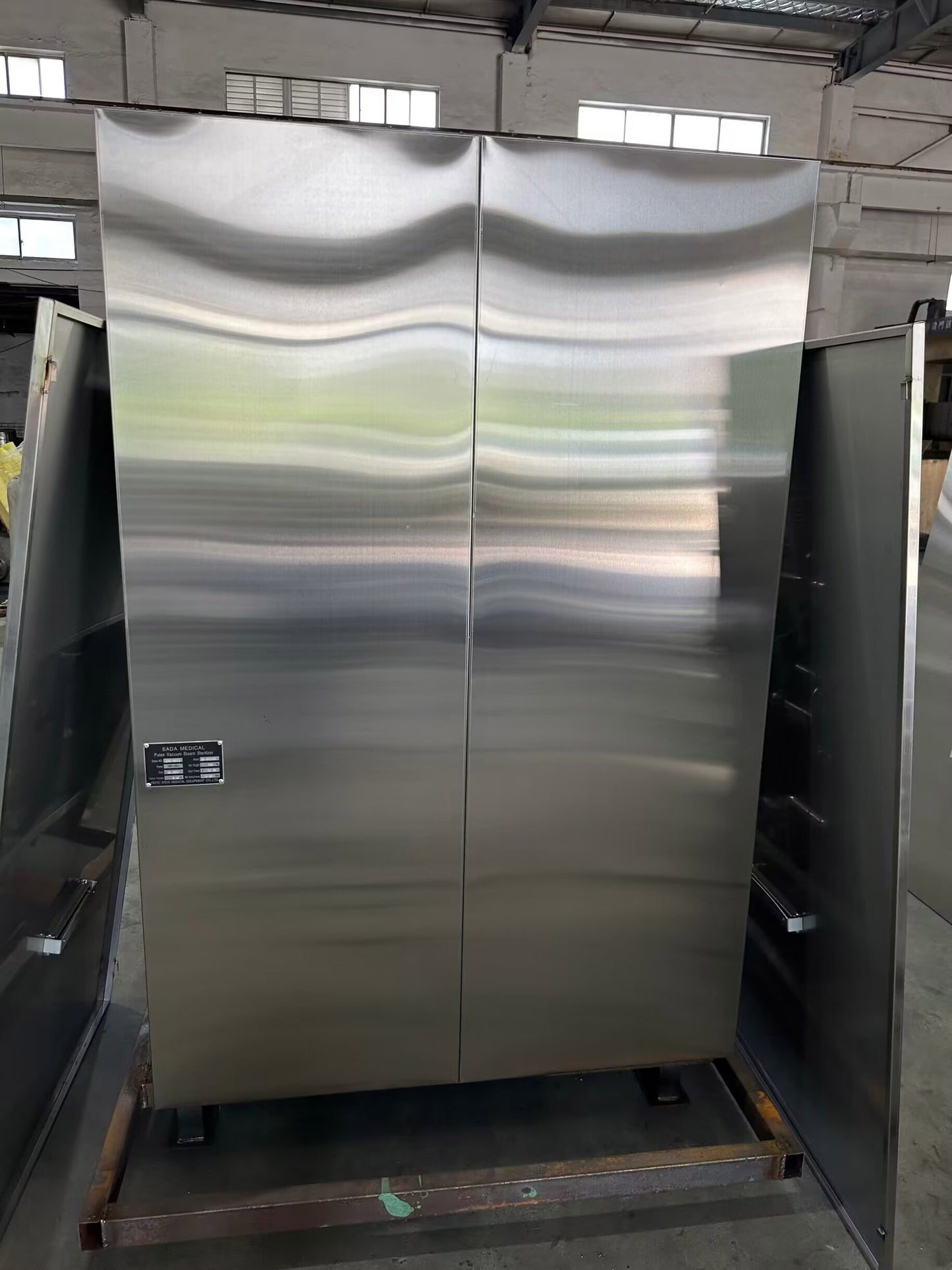 [storeify-formbuilder-3217]