Vertical Autoclave High Pressure Steam Sterilizer VA-FJ
Knob Type Pressure Steam Vertical Autoclave
Model: VA-FJ
Sterilizing Volume: 35L, 50L, 75L, 100L, 120L, 150L
Features:
1.Fully stainless steel 304 structure.
2.Microprocessor control, indicator light indicates working status: pressure, time, temperature.
3.Auto discharge the cool air, and steam discharging automatically after sterilizing.
4.Double scale indication pressure gauge.
5.Over temperature and over pressure auto-protection.
6.Safe protection of water lacking.
7.Self-inflating type seal.
8.Automatically shut off with beep reminding after sterilization.
9.With two stainless steel sterilizing baskets.
Brand:Sada Medical
Product Origin:China
Shipping Port:Shanghai, Qingdao, Ningbo, Shenzhen, Guangzhou, etc.
Lead Time: 10 – 15 working days.
Cylindrical Sterilizer Machine
This unit is ideal equipment for clinics,scientific research institutes and other organizations to sterilize surgical instruments,fabric glassed.culture media etc.
Cylindrical Sterilizer Machine Certification: CE mark; ISO 13485
Type: Pressure Steam Sterilizer Equipment.
Autoclave Sterilizer Safety Device:
1.Safe protection of water lacking
2.The program will be stopped if water level lower than the low limit.
3.The buzzer alarms when a cycle of operation is completed.
4.Over temperature&over pressure auto-protection.
5.Over current protector.
6.Safety valve of auto release against over-pressure.
Uses of the High Pressure Steam Sterilizer:
Medical Instrument Sterilization Autoclave are widely used in microbiology, medicine, podiatry, tattooing, body piercing, veterinary science, mycology, funeral homes, dentistry, and prosthetics fabrication. They vary in size and function depending on the media to be sterilized. Typical loads include laboratory glassware, other equipment and waste, surgical instruments and medical waste.
Sterilization Objects: Unwrapped or Wrapped instruments, Sugircal instruments, Glassware, Liquid , Culture Media, Rubber Material, Gowns, Dressing, Gloves, etc.
After-sale Service: 1 year quality guarantee; Question responsed within 24 hours; Video or photos instruction guide.
Specifications:
Model
VA-FJ35
VA-FJ50
VA-FJ75
VA-FJ100
VA-FJ120
VA-FJ150
Volume
35 Liters
50 Liters
75 Liters
100 Liters
120 Liters
150 Liters
Sterilizing Chamber Volume
Ø318*450mm
Ø340*550mm
Ø400*600mm
Ø440*650mm
Ø480*660mm
Ø510*740mm
Working Pressure
0.22 Mpa
Max Working Pressure
0.23 Mpa
Working Temperature
134°C
Adjustment of Temperature
105°C-134°C
Timer
0-60 minutes
Heat Average
≤± 1°C
Power
2.5 KW

AC220V 50Hz

3 KW

AC220V 50Hz

4.5 KW

AC220V 50Hz

6 KW

AC220V 50Hz

Overall Dimension(mm)
480*460*850
520*520*980
560*560*980
590*590*1080
600*640*1140
670*690*1130
Transport  Dimension(mm)
570*550*970
590*590*1110
650*630*1150
680*650*1220
730*730*1270
760*760*1270
Gross Weight/Net Weight
56kg/42kg
68kg/50kg
90kg/70kg
105kg/85kg
125kg/100kg
135kg/110kg
 Video for VA-FJ autoclave:
SADA MEDICAL Quality Standards:
ISO 9001:2015 Quality Management Systems
EN ISO 13485:2016 Quality Management System - Medical Devices
CERTIFICATES:
SADA MEDICAL Workshop:
Catalog, Brothures and User Manual Please refer below Link:

https://www.sadamedical.com/pages/catalog-download
Sada Medical is a professional supplier of steam autoclaves, low temperature plasma autoclaves, ethylene oxide sterilizers, dry ovens, consumables, we have exported to all over the world with affordable prices.

If you're interested in our products, please feel free to contact us by Below Contact Form, looking foward to hearing from you soon.
View full details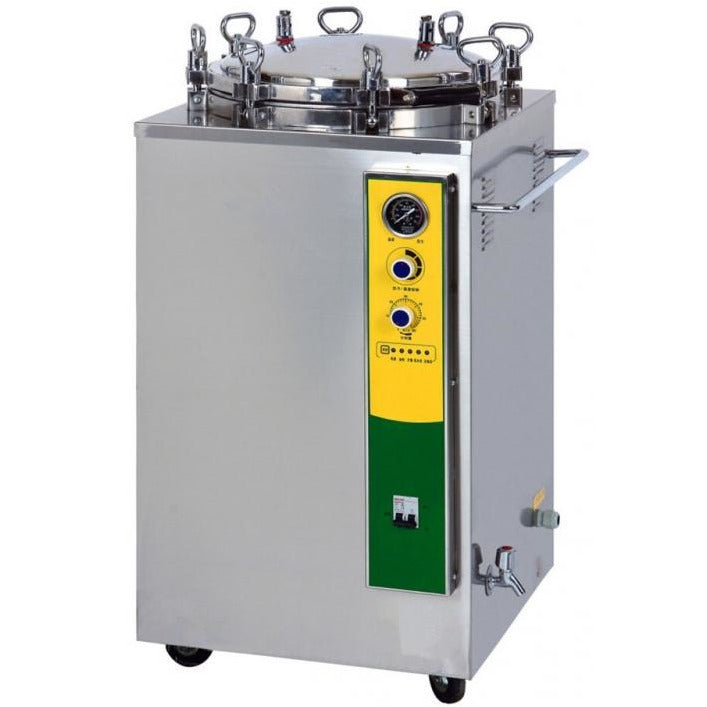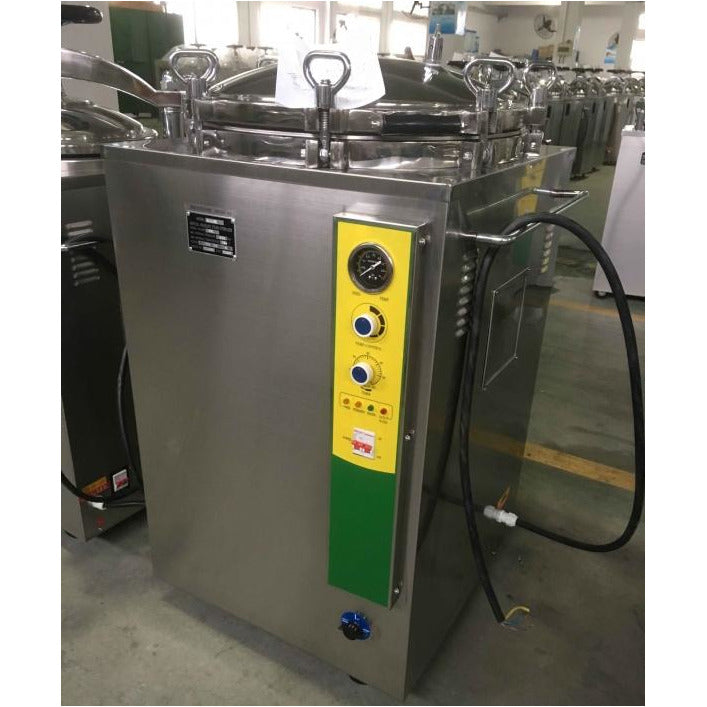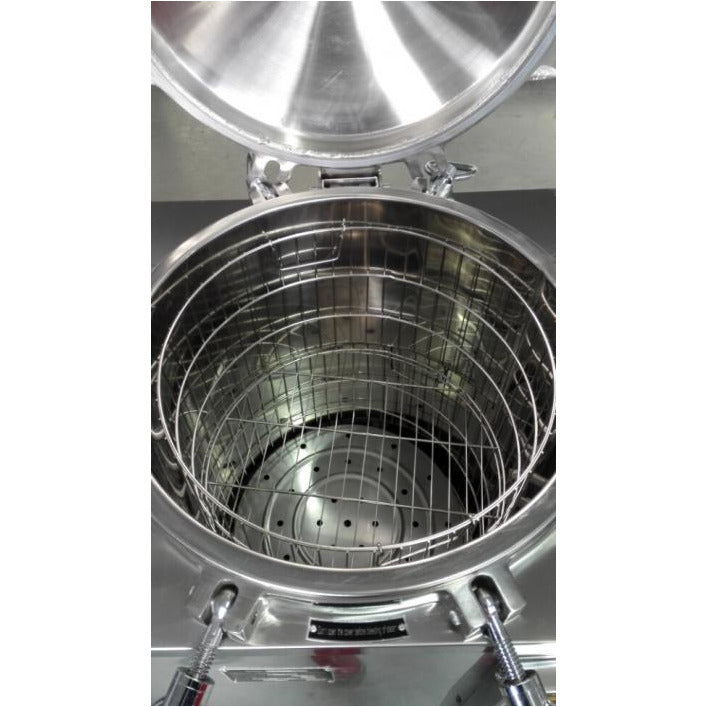 [storeify-formbuilder-3217]