Portable Pressure steam sterilizer small size PA-ND 
Features:
Fully stainless steel structure.

Hand wheel type of quick-open door structure.

Digital display of working status, touch type key.

Automatically shut off with beep reminding after sterilization.

The panel which reports temperature, pressure, time, low-water level

and system errors.
Easy to operate, safe and reliable.

Specifications:
Capacity: 18L, 24L

Max. Working pressure: 0.165Mpa

Working pressure: 0.14-0.16Mpa

Working temperature: 126℃

Adjustment of temperature: 105~126℃

Timer: 0-99min

Power: 2KW

SADA MEDICAL Quality Standards:
ISO 9001:2015 Quality Management Systems
EN ISO 13485:2016 Quality Management System - Medical Devices
CERTIFICATES:
SADA MEDICAL Workshop:
Video of SADA MEDICAL Portable Autoclaves:
Catalog, Brothures and User Manual Please refer below Link:

https://www.sadamedical.com/pages/catalog-download
Sada Medical is a professional supplier of steam autoclaves, low temperature plasma autoclaves, ethylene oxide sterilizers, we have exported to all over the world with affordable prices.

If you're interested in our products, please feel free to contact us by Below Contact Form, looking foward to hearing from you soon.
View full details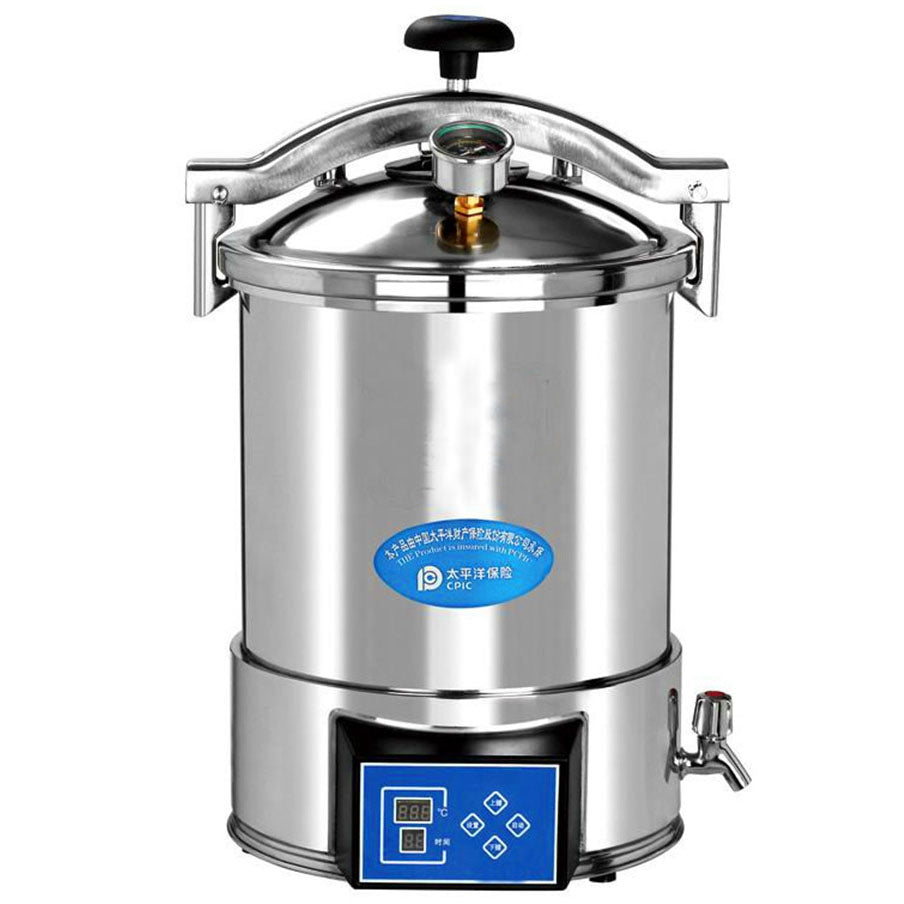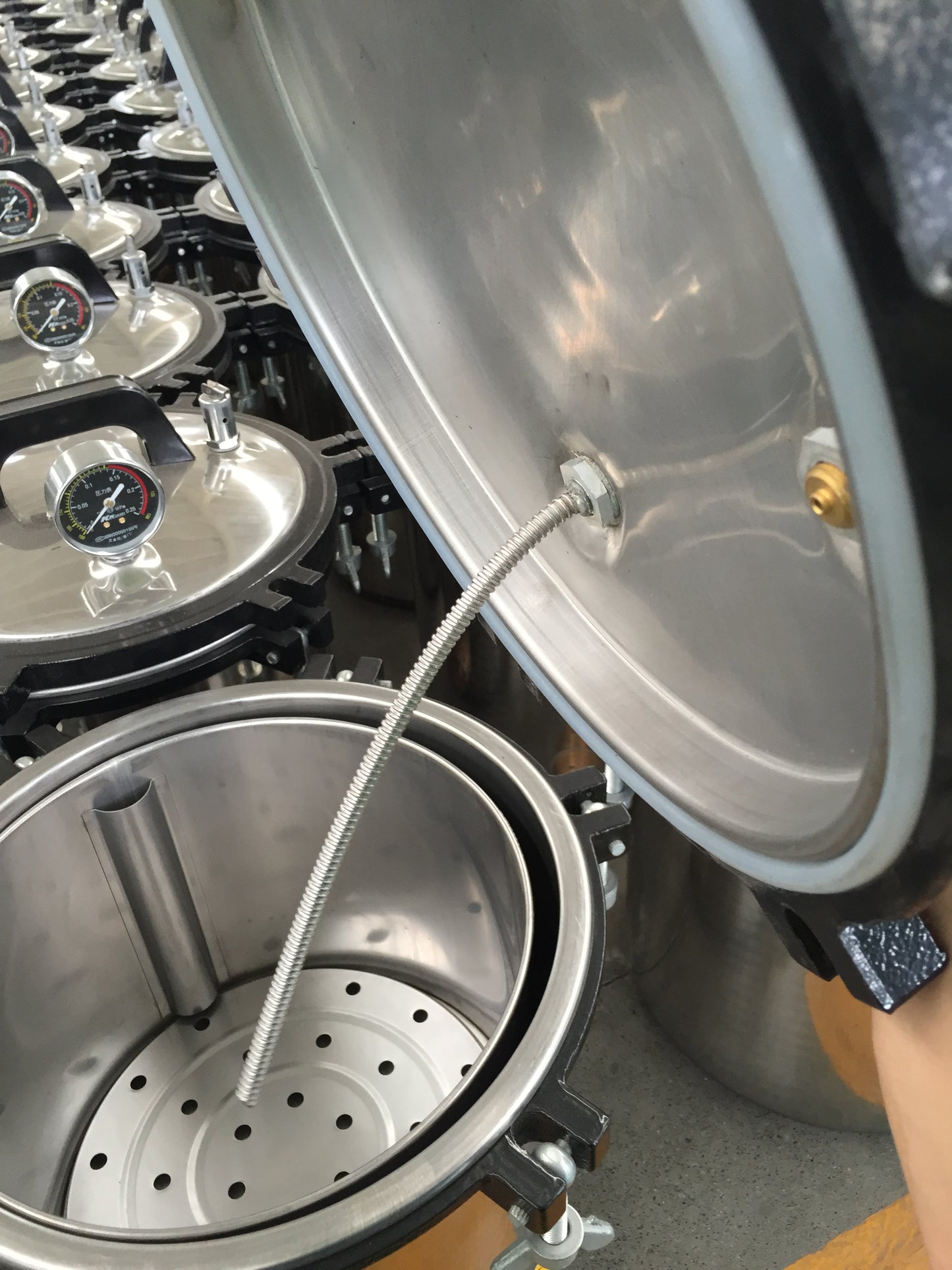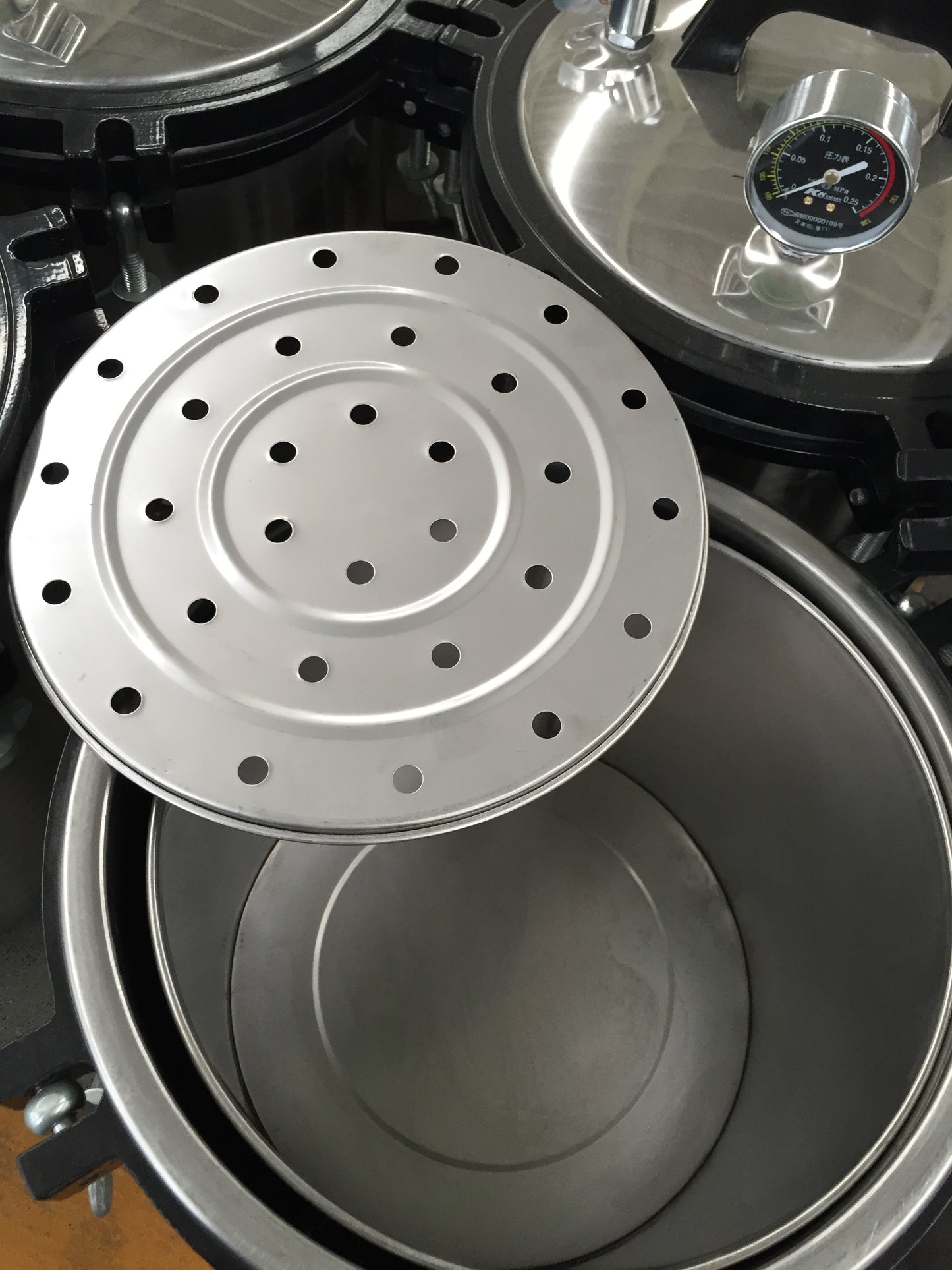 [storeify-formbuilder-3217]