Digital Automatic Dental Autoclave for Dentist

Model: TS-DDV35L, TS-DDV50L
Available Volume: 35 liters, 50 liters

Features:
1. Standard Class B with three times vacuum and drying, the remaining humidity of sterilized instrument is less than 0.2%.

2. LCD display working status, touch keys.

3. The vacuum data can reach -0.8bar, it fits various instrument, including package, unpackaged, solid, hollow,multi-apertures and inset pipes. It makes sure the instrument can be sterilized completely.

4. Fully computer controlled LCD display bright show. The interface is modularized panel for easy
operation.

5. It is installed with BOWIE&DICK which measures the penetration of water steam.

6. It has vacuum text which can make sure the ability of texting vacuuming.

7. Fast and independent steam generator.

8. Built-in mini printer which can record the sterilizer information.

9. Safety valve, Safety lock door system, Pressure or temperature overload protection, Alarm system.

10. Can inactivate HIV, HBV, mad cow virus and bacillus.
Parameters: 
MODEL
TS-DDV35L
TS-DDV50L
Chamber volume
35L
300×500 mm
50L
340×550 mm
Working pressure
0.22 Mpa
Working temperature
134 ºC
Adjustment of temperature
105-134 ºC
Timer
0-99 min
Heat average
≤ ±1 ºC
Power
AC 220V 
50Hz/2KW
AC220V 50Hz/2.7KW
Dimension(mm)
730×550×510
770×600×540
Package dimension(mm)
810×680×650
880×730×700
G.W./N.W.(kg)
115/93
130/106
SADA MEDICAL Quality Standards:
ISO 9001:2015 Quality Management Systems
EN ISO 13485:2016 Quality Management System - Medical Devices
CERTIFICATES:
SADA MEDICAL Workshop:
Video of SADA MEDICAL Table Top Autoclaves:

Catalog, Brothures and User Manual Please refer below Link:

https://www.sadamedical.com/pages/catalog-download
Sada Medical is a professional supplier of steam autoclaves, low temperature plasma autoclaves, ethylene oxide sterilizers, we have exported to all over the world with affordable prices.

If you're interested in our products, please feel free to contact us by Below Contact Form, looking foward to hearing from you soon.
View full details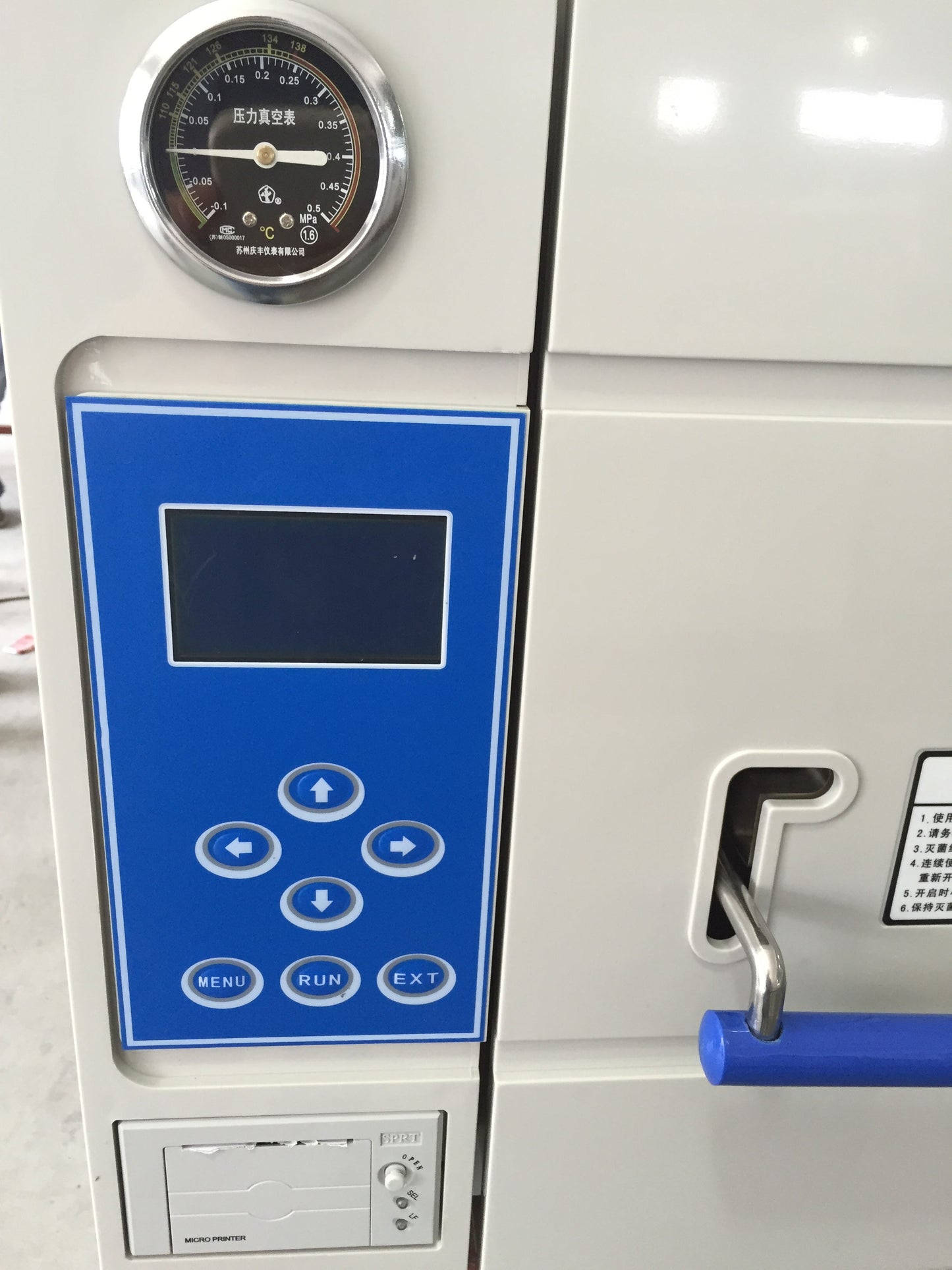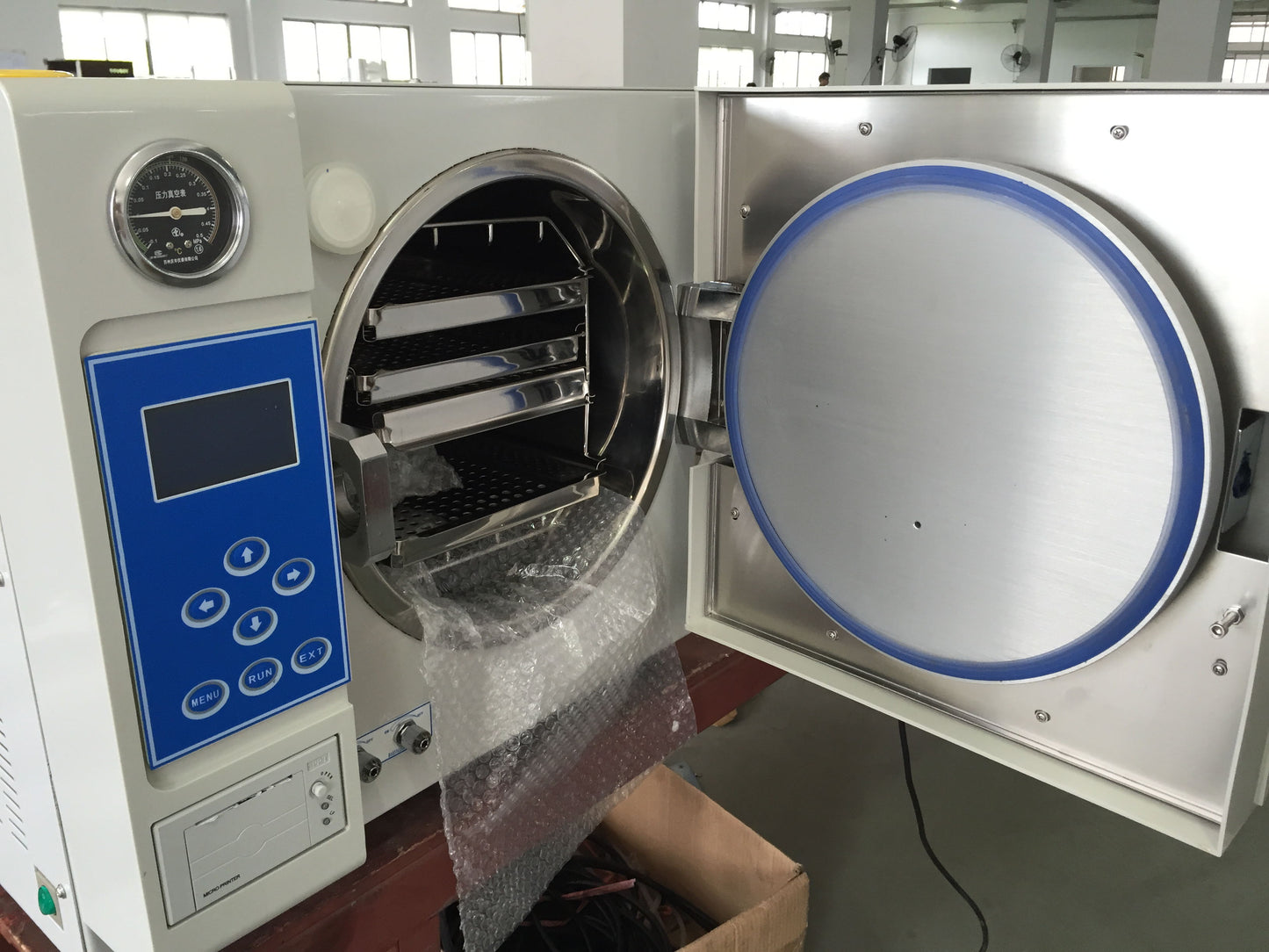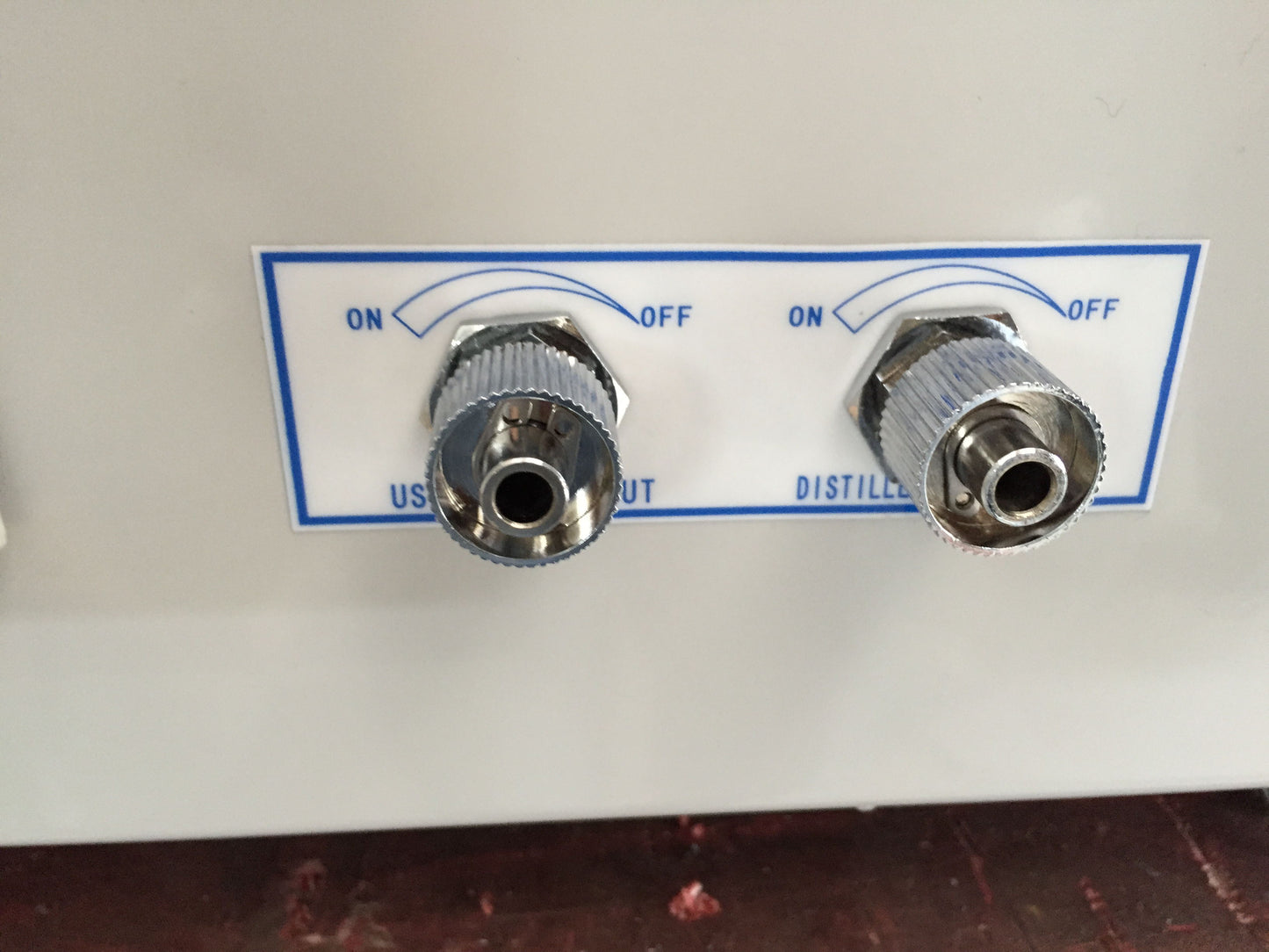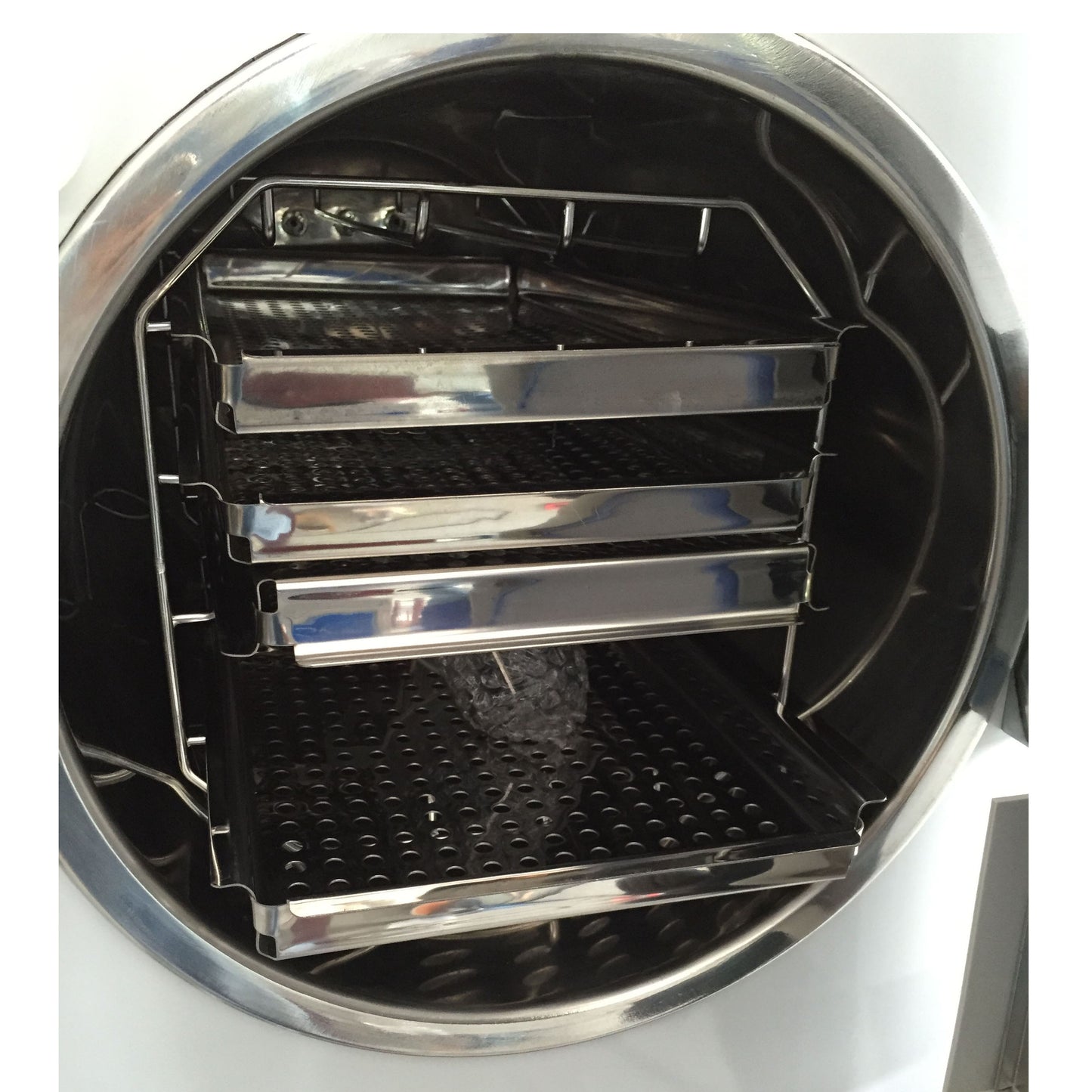 [storeify-formbuilder-3217]