Automatic Medical Vertical Autoclave VA-SD
Model: VA-SD
Chamber Capacity: 35L, 50L, 75L, 100L
Class: Class N
Machine Material: Fully stainless steel 304
Display: Digital display

Control: Processor controlled
Door: Hand wheel type door, safety lock door system
Drying Device: USD180 if need
Configuration: 2 pcs stainless steel baskets

Production time: 15 working days
HS Code: 8419200000
Warranty: 12 months
Application range: Hospital, lab, clinic, pharmaceutical factory, research institutions, etc.

Brand:Sada Medical
Product Origin:China
Shipping Port:Shanghai, Qingdao, Ningbo, Shenzhen, Guangzhou, etc.
Features
1.Fully stainless steel structure
2.Hand wheel type of quick-open door structure
3.Door safety lock system
4.Digital display of working status, touch type key
5.Over temperature & over pressure auto-protection
6.Auto discharge the cool air, and steam discharging automatically after sterilization
7.Self-inflating type seal
8.Safe protection of water lacking
9.Easy to operate, safe and reliable
10.With two stainless steel sterilizing baskets
11.Automatically shut off with beep reminding after sterilization
12.Possible to install drying system according request
Safety Device
1. Heater protection
2. Anti-dry heating
3. Safety interlock door
4. Over-temperature protection
5. Over-pressure protection
6. Automatic release safety valve
7. Electric safety protective device.
Technical Specifications
Model
VA-SD35
VA-SD50
VA-SD75
VA-SD100
Volume
35 Liters
50 Liters
75 Liters
100 Liters
Sterilizing Chamber Volume
Ø318*H450 mm
Ø340*H550 mm
Ø400*H600 mm
Ø440*H650 mm
Working Pressure
0.22 Mpa
Max Working Pressure
0.23 Mpa
Working Temperature
134°C
Adjustment of Temperature
105-134°C
Timer
0-99 min or 0-99 h 59 min
Heat Average
≤± 1°C
Power
2.5 KW/AC220V. 50Hz
3.5 KW/AC220V. 50Hz
4.5 KW/AC220V. 50Hz
4.5 KW/AC220V. 50Hz
Product Dimension
450*450*1010mm
510*470*1130mm
560*560*1120mm
540*560*1250mm
Package Dimension
570*550*1150mm
590*590*1280mm
650*630*1280mm
680*630*1370mm
Gross Weight/Net Weight
72 kg /65 kg
88  kg/ 68 kg
100 kg/ 80 kg
110 kg / 85kg
Video of VA-SD Autoclave:
SADA MEDICAL Quality Standards:
ISO 9001:2015 Quality Management Systems
EN ISO 13485:2016 Quality Management System - Medical Devices
CERTIFICATES:
SADA MEDICAL Workshop:
Catalog, Brothures and User Manual Please refer below Link:

https://www.sadamedical.com/pages/catalog-download
Sada Medical is a professional supplier of steam autoclaves, low temperature plasma autoclaves, ethylene oxide sterilizers, we have exported to all over the world with affordable prices.

If you're interested in our products, please feel free to contact us by Below Contact Form, looking foward to hearing from you soon.
View full details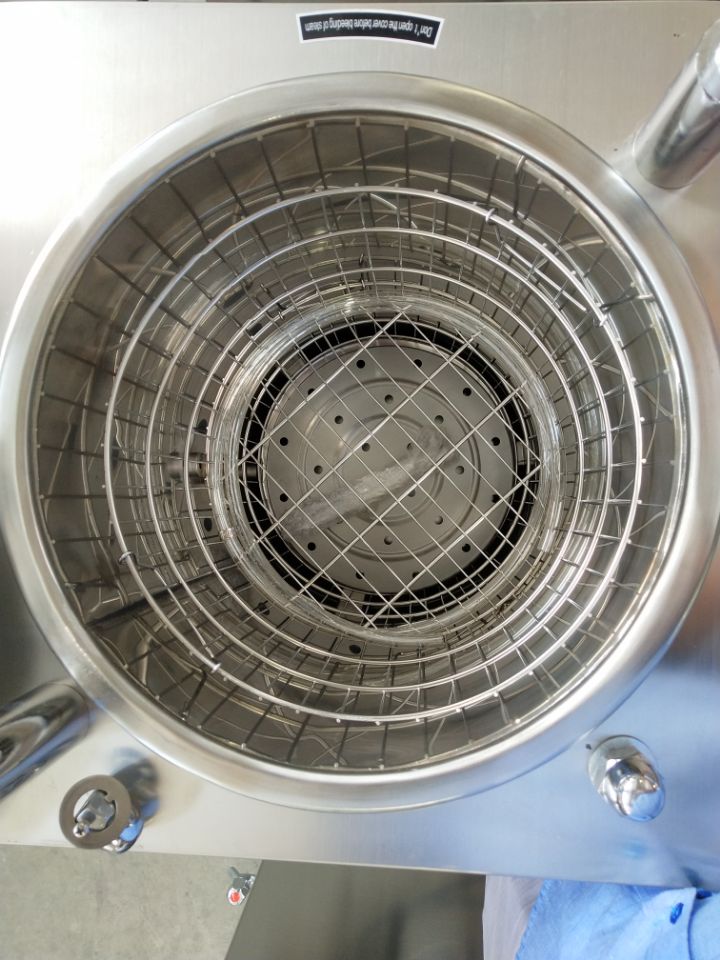 [storeify-formbuilder-3217]