60 Liter H2O2 Plasma Sterilizer
Hydrogen peroxide gas and ionized hydrogen peroxide plasma is uniformly applied to all surfaces treated inside the system, including the hard-to-reach areas.
Disinfection temperature is low, near ambient or room temperature, making the machine suitable for disinfecting heat-sensitive items including most plastics and polymer materials.
Typical cycle lasts 20 minutes or less. The system is fully automated and requires minimal operator training and involvement.

The process requires extremely small volumes of hydrogen peroxide, providing for low operating cost per cycle. Waste products are inert gases and become filtered, and exhausted through a waste gas tube.
Specifications:
Power supply
AC220V 50Hz or AC 110V 60Hz
Chamber material
5052 Aluminum alloy
Sterilization agent
60% H2O2 solution
Sterilization time
1. Short cycle 35 minutes
 
2. Long cycle 55 minutes
 
3. A cycle for all device
Application
Suitable for metal & non-metal medical devices; rigid endoscopes,
metal & plastic lumen items, heat & moisture sensitive instruments etc
Working temperature
45 – 55°C settable
Control system
Siemens PLC, touch screen control. The process is fully automatic.
Record
Built-in thermal printer, real-time print out data USB port available for historical data download
Displays
Chamber pressure and temperature, processing phases and alarm errors
SADA MEDICAL Quality Standards:
ISO 9001:2015 Quality Management Systems
EN ISO 13485:2016 Quality Management System - Medical Devices
CERTIFICATES:
SADA MEDICAL Workshop:
Video of SADA MEDICAL Autoclaves:
Catalog, Brothures and User Manual Please refer below Link:

https://www.sadamedical.com/pages/catalog-download
Sada Medical is a professional supplier of steam autoclaves, low temperature plasma autoclaves, ethylene oxide sterilizers, we have exported to all over the world with affordable prices.

If you're interested in our products, please feel free to contact us by Below Contact Form, looking foward to hearing from you soon.
View full details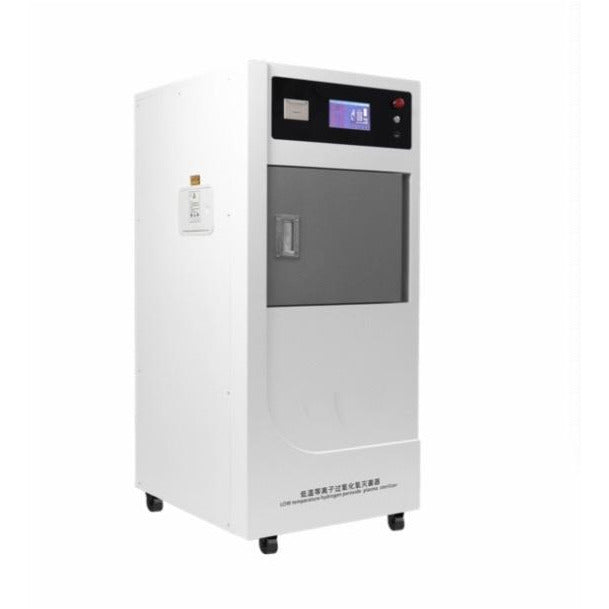 [storeify-formbuilder-3217]