Fully Automatic Microprocessor Controlled Washer Disinfector
Brand: SADA Medical
Model NO.: SD-DY180
Product Origin:China
It is mainly suitable for the cleaning, disinfection, oiling and drying equipment of hospital stomatology department, comprehensive dental clinic, dental clinic and supply room operating room.
Shipping Port:Shanghai, Qingdao, Ningbo, Shenzhen, Guangzhou, etc.
Lead Time:10 – 15 working days.
Features:
Function: The automatic cleaning and disinfecting device is mainly used for automatic spray cleaning, rinsing, boiling disinfection, oiling, rust prevention, and drying. The whole process is fully automated and does not require staff to be on duty.
Capacity/Size: Capacity 180L, inner tank 600*600*520mm, outer shape 710*710*1425mm..
Material: cabin body: high-quality 304 stainless steel plate, cleaning basket: 304 stainless steel, outer decorative cover: 304 stainless steel wire drawing plate
Cleaning capacity: 2 layers of cleaning trolleys, which can clean various surgical instruments
Cabin insulation: 10mm sound-absorbing and high-temperature-resistant cotton
Door opening method: open the door manually, saving space and convenient and safe operation, double-layer toughened coating large window transparent glass door, sound insulation and heat insulation, active compression and sealing are more reliable, protecting the safety of staff and cleaning items.
Control system: PLC programmable control, 7-inch color LCD screen, 24 groups of programmable programs, preset standard programs can be selected arbitrarily. It can also display parameters such as the temperature in the cabin, working time, the amount of consumables added, and alarm information; the one-button start is convenient and fast, and it has the function of automatic fault detection and prompts for troubleshooting methods. High stability.
Print function: It can automatically print the working process data and record the A0 value;
Fast time: The entire process can be completed in about 35 minutes, including cleaning, rinsing, disinfection, and drying, which improves work efficiency.
Fully automatic enzyme adding pump: the metering pump adds cleaning enzyme fully automatically and accurately, the dosage is insufficient and the whole fault alarms, the machine cannot be started, the fault content is displayed and the solution is prompted.
Fault self-diagnosis function: It has automatic fault detection, fault code display alarm, fault sound alarm and fault record function, and prompts the processing method to ensure the safe operation of the equipment.
All imported accessories: the main cleaning water pump, drainage pump, master switch, etc. all adopt international brands.
Disinfection, oiling and anti-rust: Boiling heat is used for disinfection, automatic and precise addition of anti-rust oil, disinfection at 93°C, and heating temperature and AO value can be displayed, which fully complies with the relevant standards of the National Health and Family Planning Commission.
Drying system: Advanced hot air drying function, multi-level adjustable temperature, can quickly dry all medical devices up and down. At the same time, it is equipped with a high-temperature hot air drying system to ensure the drying standard before sterilization
Powerful spraying system: All imported high-pressure spraying pumps can spray and clean the equipment at 360 degrees in all directions without dead angles, so that the dirt has nowhere to hide.
Cleaning and disinfection loading capacity: 4 standard baskets (480*250*70)
Running time: 30-40min according to the load
Heating method: electric heating
Heating power: 15KW
Adjustable temperature: adjustable from room temperature to 135°C
Adjustable time: 1-9999S
Wind pressure electromechanical power: 370W
Maximum drying temperature: 93°C
Drying heating power: 3.6KW
Spray electric power: 460W
Disinfection temperature: adjustable from room temperature to 98 degrees
Water source pressure: 0.30MPa-0.80MPa
Total input power: 16KW
Power supply: AC380V/50Hz three-phase five-wire
Model
SD-DY180
SD-DY270
SD-DY350
SD-DY420
SD-DY500
SD-DY600
Cleaning capacity
180
270
350
420
500
600
Maximum disinfection temperature
98℃
Cleaning machine level
2
4
4
5
5
6
Number of baskets
4-8
8-17
8-17
15-27
15-27
18-33
Door opening and closing method
Manual
Manual
Manual
Automatic
Automatic
Automatic
Enzymes, disinfectants and lubricants
Automatic calculation and precise filling
Power supply
380v/220v 50hz/60hz
After-sale Service: 1 year quality guarantee; Question response within 24 hours; Video or photos instruction guide.
SADA MEDICAL Quality Standards:
ISO 9001:2015 Quality Management Systems
EN ISO 13485:2016 Quality Management System - Medical Devices
CERTIFICATES:
SADA MEDICAL Workshop:
Video of SADA MEDICAL Autoclaves:
Catalog, Brothures and User Manual Please refer below Link:

https://www.sadamedical.com/pages/catalog-download
Sada Medical is a professional supplier of steam autoclaves, low temperature plasma autoclaves, ethylene oxide sterilizers, we have exported to all over the world with affordable prices.

If you're interested in our products, please feel free to contact us by Below Contact Form, looking foward to hearing from you soon.
View full details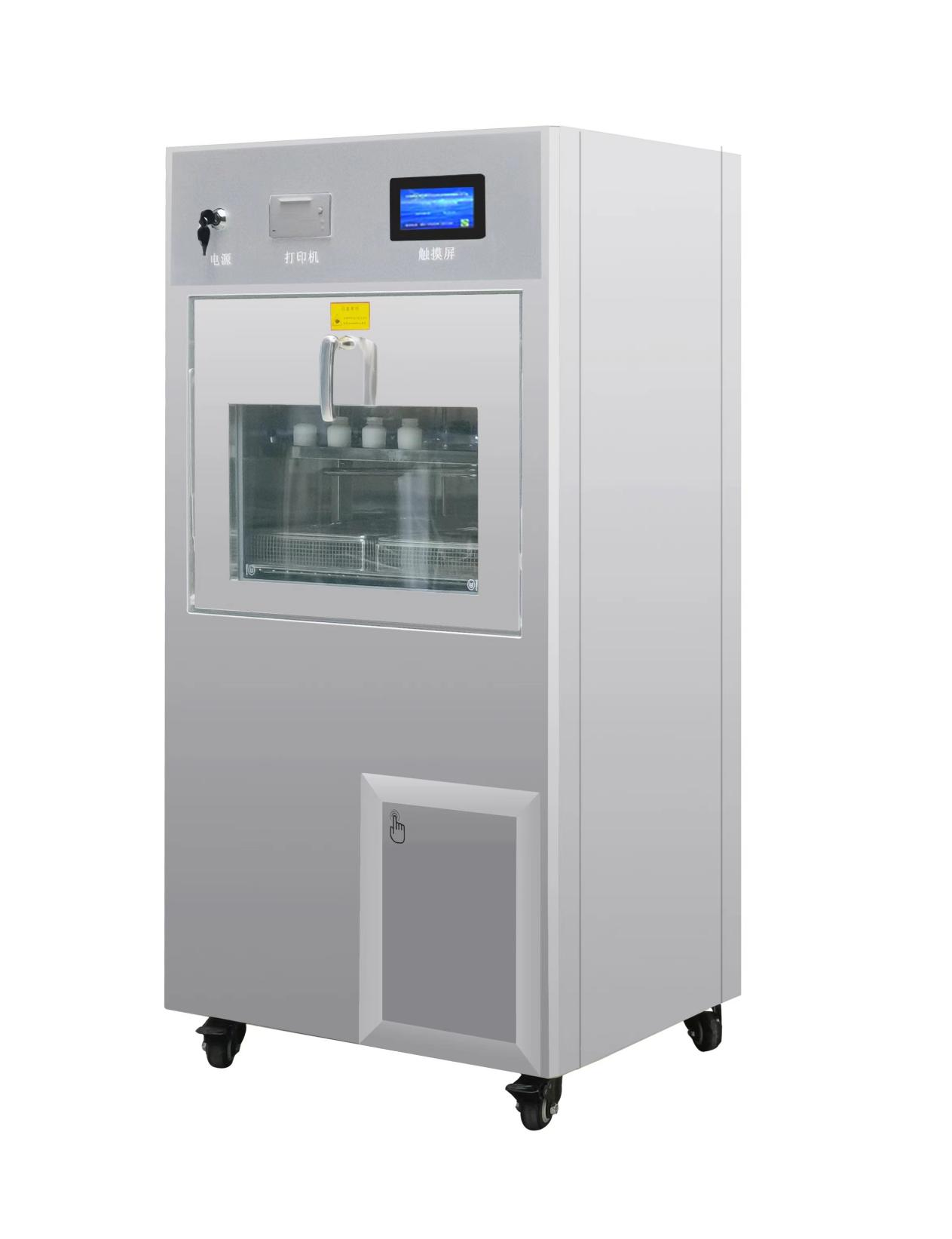 [storeify-formbuilder-3217]