Mushroom Sterilization Sterilizer Autoclave
Model: HA-BV
Sterilizing Volume: 250L-4000L
Application:
HA-BV series pulsating vacuum sterilizers use saturated steam as the sterilizing medium, by relying on the physical property that the saturated steam can release a large amount of latent heat and moisture during condensation, it renders items to be sterilized in a highly heated and humid state. After a period of heat preservation, the purpose of sterilization is achieved. The effect of cold air on temperature is eliminated by means of pulsating vacuum exhaust, finally (he items drying is realized by the vacuum dehumidification combined with jacket.
HA-BV series pulsating vacuum sterilizers are mainly used in central sterile supply department, third-party disinfecting supply centers, and operating rooms, where medical devices, dressings, rubber, lumen devices, implantable devices, and liquids are sterilized.
Features of Horizontal Pressure Steam Sterilizer
Body of the Sterilizer: ◎ Designing, manufacturing and inspection are perfonned according to GB/T150 "Pressure Vessel", GB 8599 "Technical Requirements for Large Steam Sterilizer Automatic Control Type" and 1SG 21-2016 "Stationary l>ressure Vessel Safety Technical Supervision Regulations". © The main structure is of a rectangular cross section with European ring-type jacket with reinforcing ribs. The doors are pneumatically sealed, and the two doors are interlocked, which fully meets the specific requirements.
◎ The materials that come into contact with steam such as the interior liner and door panels are all S30408 stainless steel, with a designed service life up to 10 years and 20,000 sterilization cycles ( 316L stainless steel is the optional material with designed service life of 15 years and 30,000 sterilization cycles). The gear rack and the teech are made of S30408 stainless steel, and the jacket is made of high-quality Q245R material specific for pressure vessels, with S30408 optional.
© With standard GMP authentication interface.
Piping System: ◎ 304 stainless steel sanitary pipes, with clamp joints. Adopting GEMU angle seat pneumatic valves imported from Germany, solenoid valves supplied by Taiwan AirTAC and directly connected water ring vacuum pump imported from German SPECK.
◎ (Optional) Smart automatic drainage system, water-conservative noise reduction system and pipeline insulation treatment.
Controlling System: ◎ Adopting imported Siemens PLC and colorful touch screens on the operator' s side; the printer prints the process data of each stage in real time manner; with a variety of safety and alarming systems.
◎ Equipped with a communication interface connected with the quality tracing system of the disinfecting supply center. Intelligent maintenance system, with remote monitoring and maintenance modules (optional).
◎ Double pulsation processes more thoroughly remove the interior air, improving fatigue life of equipment, with excellent drying performance.
Specifications:
Model
Size of Liner
Volume

(m3)

Overall Size

Lx Wx H(mm)

Weight

(Kg)

c Steam.

Consumption : (Kg/C)

Tap Water :

Consumption: (Kg/C)

Power Supply
Power
WxH

(mm)

Depth

(mm):

HA-BV250
550 x 550
845
0.25
1136x1310x 1880
750
>8
120
380V, 50HZ
2KW + 24KW
HA-BV360
610×610
1000
0.36
1320x 1350x 1930
850
22
180
380V, 50HZ
2KW+ 30KW
HA-BV600
610×910
1150
0.6
1470x1410x2100
1250
35
320
380V, 50HZ
3KW + 36KW
HA-BV800
610×910
1490
0.8
1820x1410x2100
1350
47
400
380V, 50HZ
3.5KW + 48KW
HA-BV1000
610×910
1815
1.0
2250x1410x2100
1550
55
500
380V, 50HZ
3.5KW + 54KW
HA-BV1200
680×1180
1490
1.2
1820x1490x2050
1650
65
600
380V, 50HZ
3.5 KW
HA-BV1500
680×1180
1900
1.5
2220x1490x2050
1850
80
750
380V, 50HZ
4KW
HA-BV2000
900×1380
1650
2.0
1990x1860x2230
2300
106
1000
380V, 50HZ
4.5KW
HA-BV2500
900x 1380
2000
2.5
2360x1860x2230
2700
132
1250
380V, 50HZ
6KW
HA-BV3500
900×1380
2494
3.0
2830x1860x2230
3500
160
1500
380V, 50HZ
8KW
HA-BV4000
900×1380
3250
4.0
3580x1860x2230
4500
215
2000
380V, 50HZ
8KW
SADA MEDICAL Quality Standards:
ISO 9001:2015 Quality Management Systems
EN ISO 13485:2016 Quality Management System - Medical Devices
CERTIFICATES:
SADA MEDICAL Workshop:
Video of SADA MEDICAL Horizontal Autoclaves:
Catalog, Brothures and User Manual Please refer below Link:

https://www.sadamedical.com/pages/catalog-download
Sada Medical is a professional supplier of steam autoclaves, low temperature plasma autoclaves, ethylene oxide sterilizers, we have exported to all over the world with affordable prices.

If you're interested in our products, please feel free to contact us by Below Contact Form, looking foward to hearing from you soon.
View full details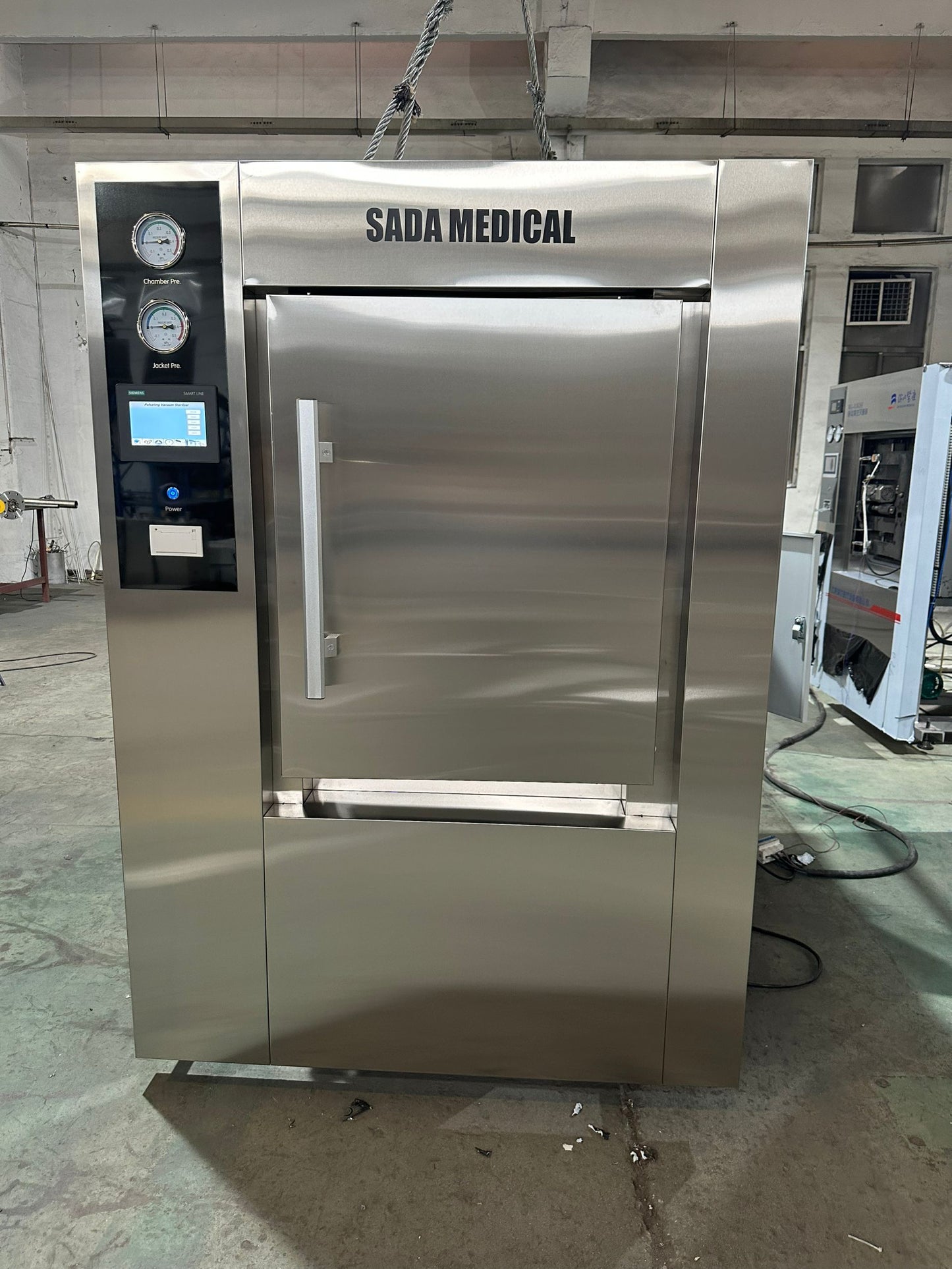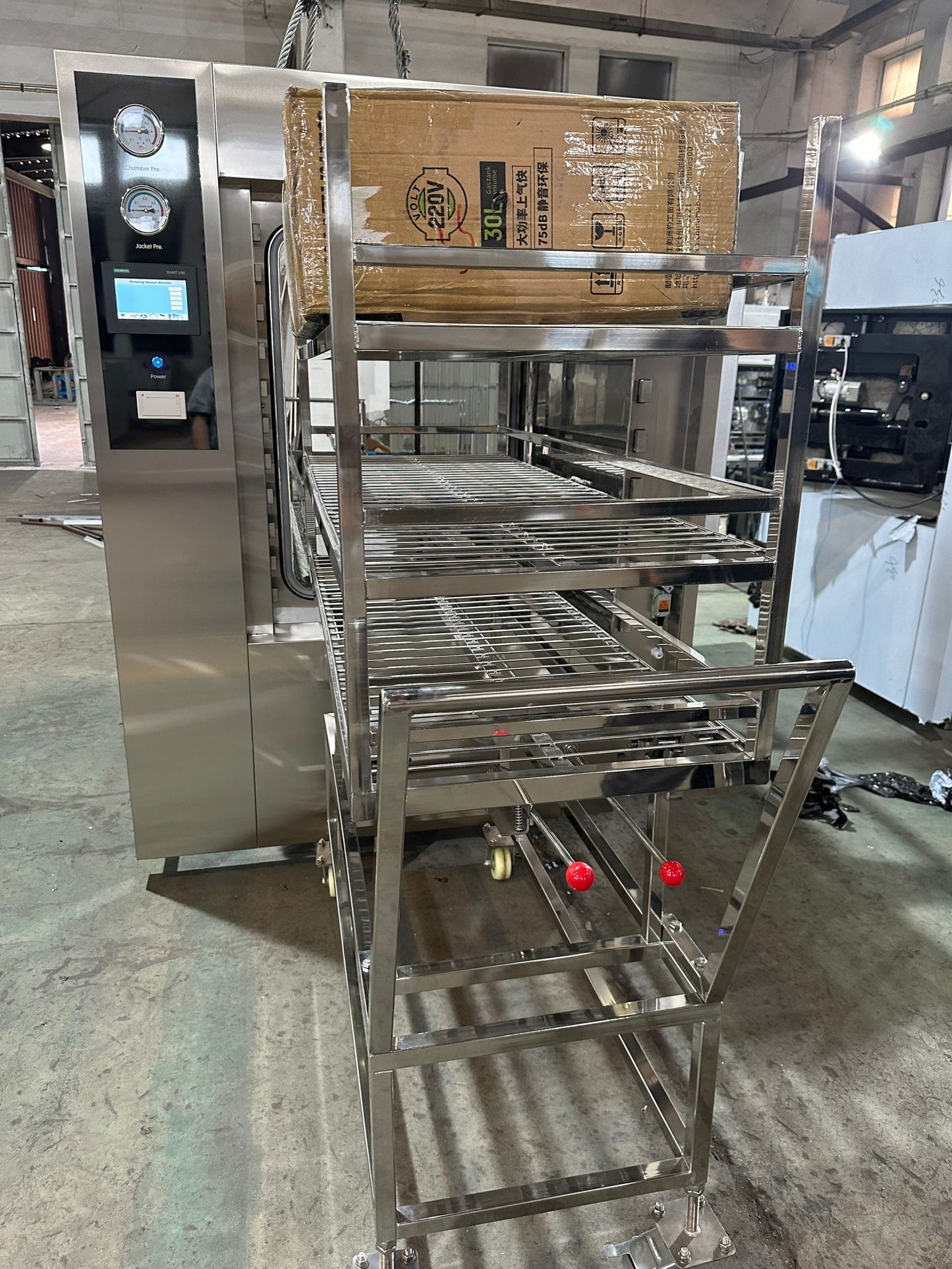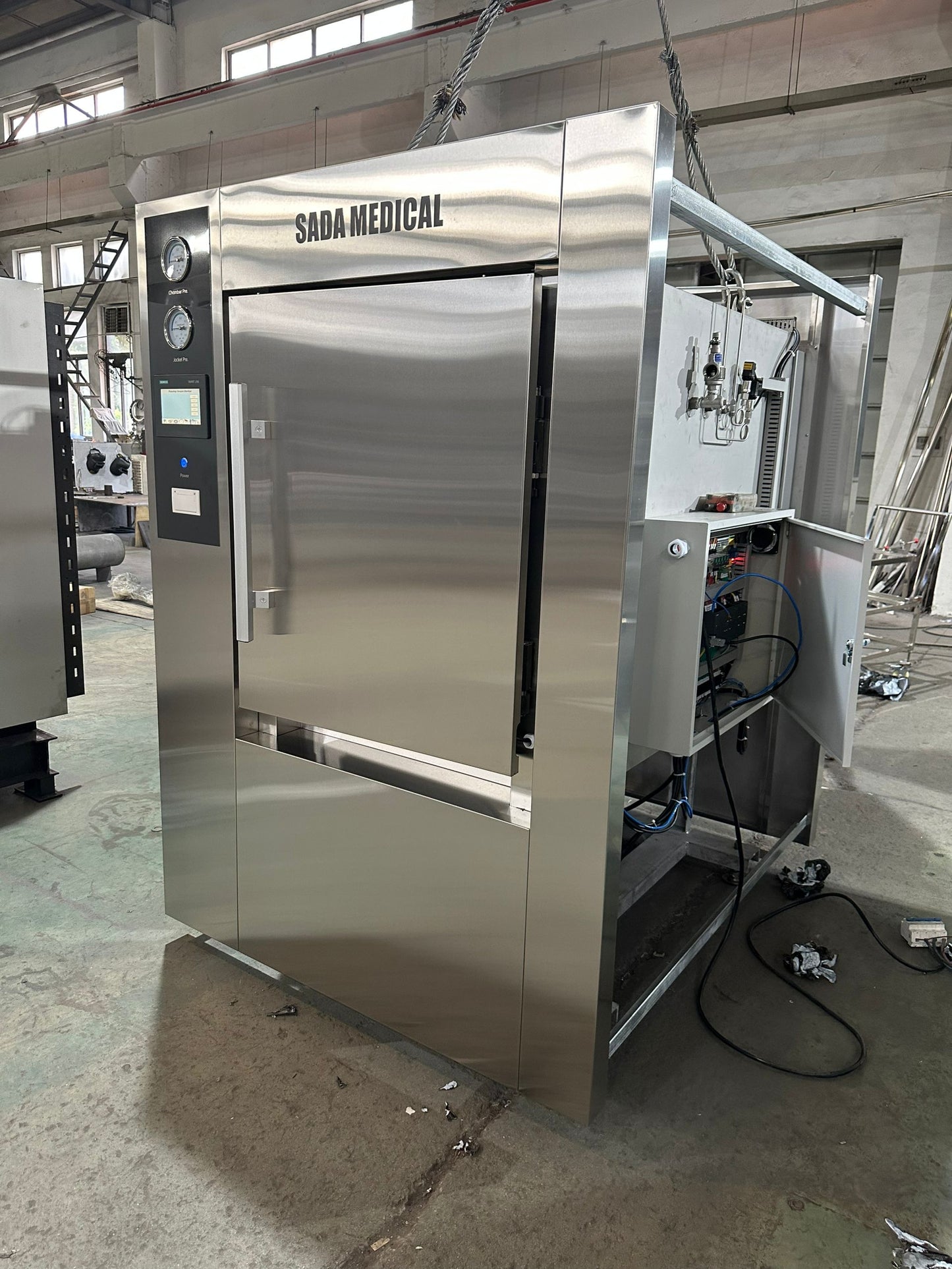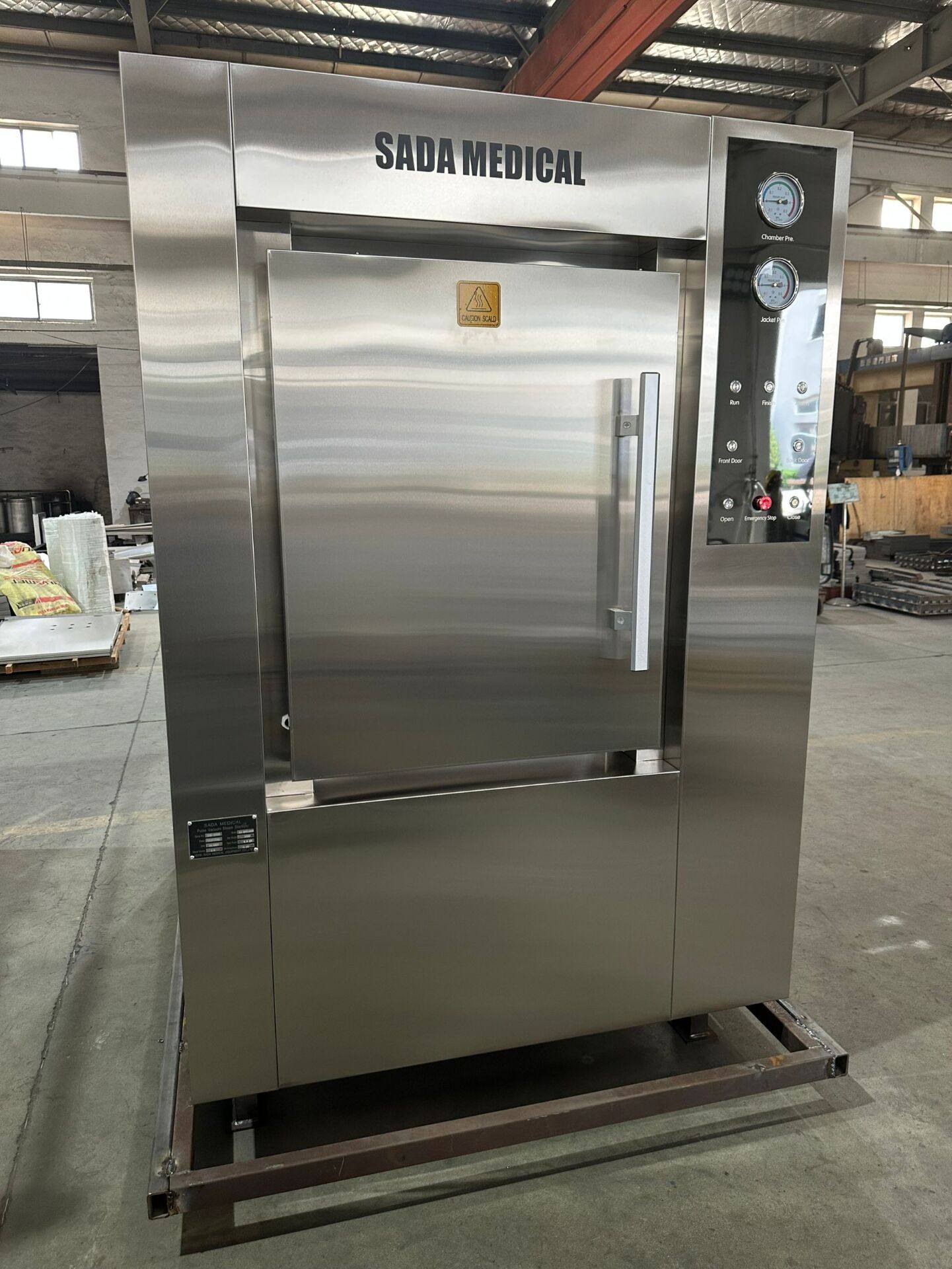 [storeify-formbuilder-3217]